How to Redeem Winter Wildcard Tokens in FIFA 22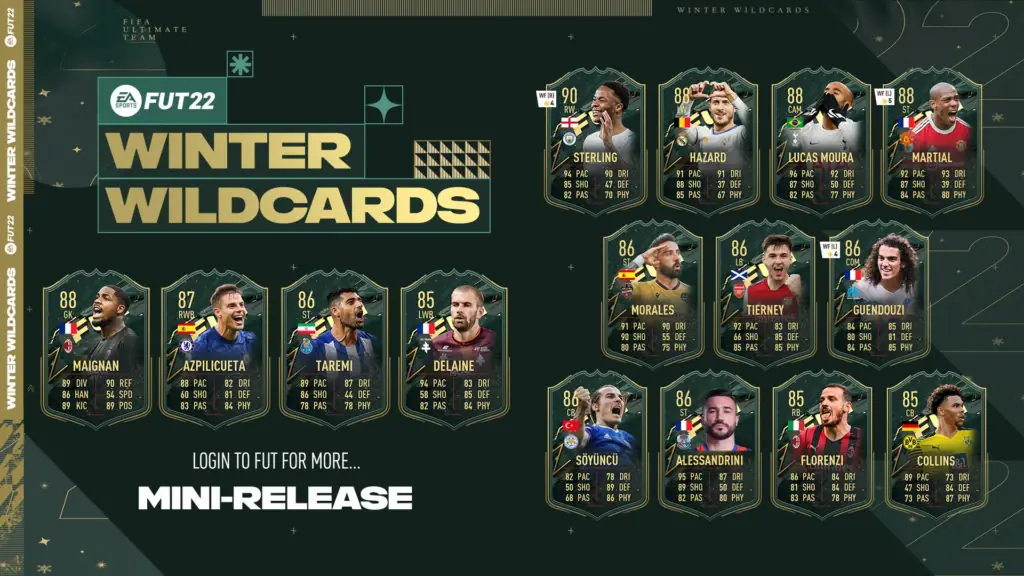 Much like other major sports titles, FIFA 22 has brought about a series of exciting holiday-themed events. One of the latest is EA Sports' 'Winter Wildcard Tokens,' used to unlock a variety of electrifying rewards.
As part of the Winter Wildcard promo, FIFA 22 has introduced a 'Wildcard Swaps' program, allowing players to redeem the tokens that they've been acquiring over the past several weeks. We've laid out the following information with more on the Winter Wildcard promotion and all of the redeemable rewards players can receive.
How to Redeem Winter Wildcard Tokens in FIFA 22
Even though this fresh holiday promotion may be new to some players, 'Swaps' have previously been used for things like Icon Swaps and FIFA Global Series events. But knowing that players from around the world are still in the holiday spirit, EA Sports wisely decided to tie it into their new holiday promo.
During the Winter Wildcard promotion, players could collect tokens through daily Squad Building Challenges, Marquee Matchups, objectives, and more. But as of December 26, all of these tokens can now be traded in for some exciting new rewards!
Here's the full list of rewards players can receive for redeeming their Winter Wildcard Tokens;
2 Tokens: Rare Players Pack (untradeable)
3 Tokens: 81-89 x10 Player Pack (untradeable)
5 Tokens: Icon Home and Away Kits (untradeable)
5 Tokens: Ultimate Pack (untradeable)
8 Tokens: Winter Wildcard Christian Gunter (untradeable)
12 Tokens: Winter Wildcard Patson Daka (untradeable)
15 Tokens: 85+ x10 Player Pack (untradeable)
In order to redeem their Winter Wildcard Tokens, players will first need to go to the 'Swaps' tab in the 'Squad Building Challenges', and then decide on which rewards they want.
Keep in mind that players only have just over two weeks left to submit their tokens and redeem one of these magnificent rewards (ends January 14). So there's no better time to jump into action and take advantage of this wicked opportunity!