How to Get Rubies in Mario Kart Tour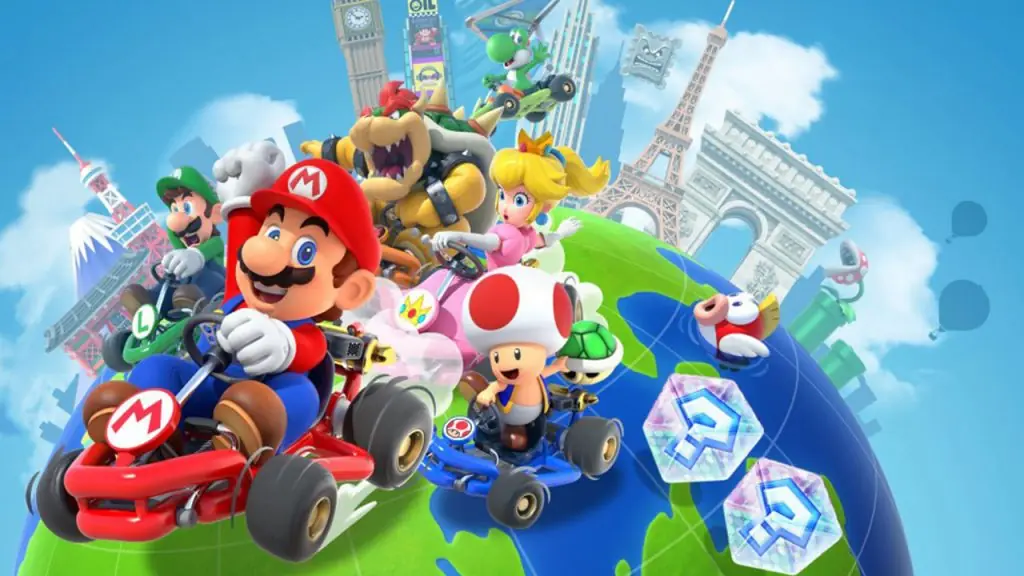 In Mario Kart Tour, Rubies are the main form of currency. You can use them to fire pipes where you will find new drivers, gliders, karts, and more. Like all free to play games you can choose to straight up buy rubies with money, but you can also unlock them through simply playing the game.
How to Get Rubies in Mario Kart Tour
You start the game with 20 free rubies in Mario Kart Tour. You can accumulate more through tour gifts, leveling up, ranking in cups, purchasing them, and having the Gold Pass.
Tour Gifts are unlocked after you complete a set amount of races. These usually have a few rubies in them to collect.
Leveling up will also grant you rubies on each level up. You can level up simply by playing the game and accumulating points. The higher you place, the faster you can rank up and collect your rubies!
Ranked Cups reward rubies to players who place high on the charts. It goes without saying that the higher you rank, the most rubies you are going to get.
Gold Pass is a $4.99/mo subscription that grants access to 200cc mode and a variety of exclusive content.
There is a Shop in Mario Kart Tour where you can purchase Rubies on their own. Like every mobile game, there will occasionally be bundle deals and special sales on the rubies. For that reason, we recommend having some patience and seeing how Nintendo fine tunes their microtransactions before you break the bank!