How to Get One Punch Man Skins and Rewards in Overwatch 2
The most perfect skin for Doomfist has arrived.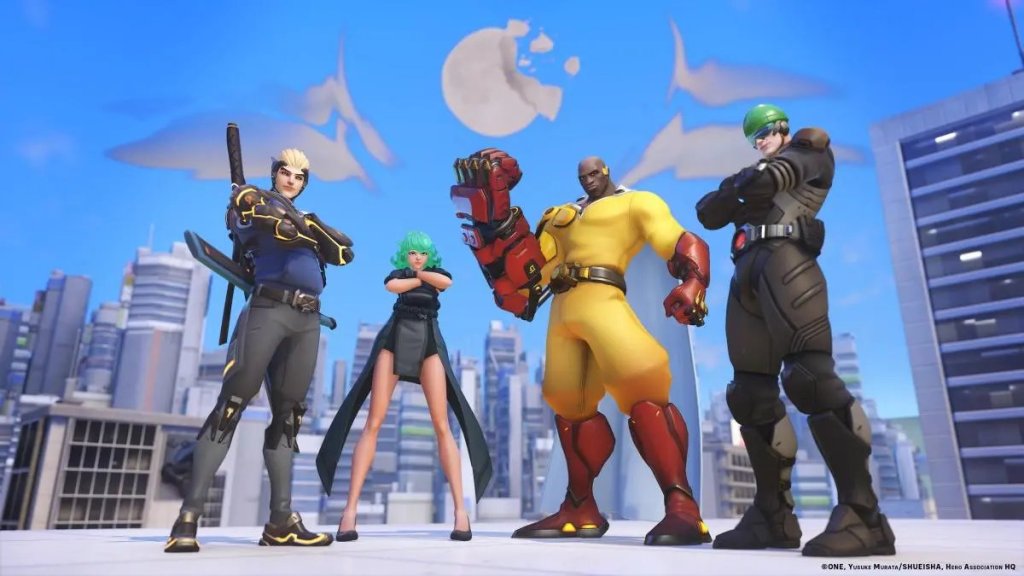 Overwatch 2 x One-Punch Man marks the very first major collaboration of the beloved FPS game. Coming with new skins and event challenges as both iconic IPs come together, players will be able to remember and celebrate in the fittingly appropriate fashion sense of the manga during the exclusive event with unlocks – all by simply playing the game. Here's everything you need to know about it from its start and end time, exact rewards and how to unlock them.
How to Get One Punch Man Skins in Overwatch 2
From March 7 to April 6, players will be able to play across Unranked, Competitive and Arcade game modes to unlock the event exclusive rewards. This is regardless of the outcome for each and every match.
Players will be able to unlock all of these exclusive items in two ways. Firstly, players can simply spend the necessary amount of time in playing the game to accumulate them up. Alternatively, if players do not have enough time for playing, buying the unlocks either separately or as bundles are available instead.
All Rewards and Skins
Here is a breakdown of the rewards and when you unlock them:
4 games played – Saitama's Fist Weapon Charm
8 games played – Mumen Rider Name Card
12 games played – Cyclist of Justice Victory Pose for Soldier: 76
16 games played – Justice Crash Highlight Intro for Soldier: 76
20 games played – Boros Weapon Charm
24 games played – Legendary Mumen Rider-Soldier: 76 skin
Related: How Does Overwatch 2 Determine Rank? Explained
These rewards will be available for purchased in bundles within the in-game store. They will be discounted as a bundle altogether.
---
For more coverage of Overwatch and all things video game related, check out our hub page of the game and other features across our site. Be sure to also follow Gamer Journalist on Facebook to stay up to date with our articles.