How to Complete Predator Mission in Warzone 2.0 DMZ
Unarmed and Dangerous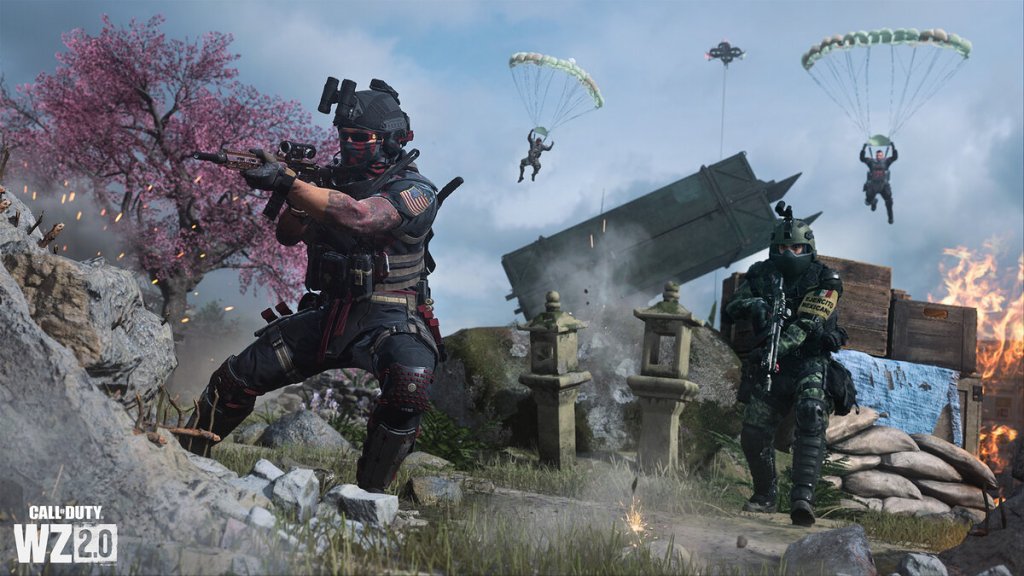 The new Crown Faction is filled with challenges for players to sink their teeth into. But some of these are far challenging than others, especially if you are a solo player. Whilst some Missions require you to safely exfil with a ton of money, usually in the hands of one Operator, this is easily achievable if you are playing in a full Squad. Completed Contracts offer cash given to every member on the team, therefore your total amount of cash is far greater than if you are playing solo. But for those solo riders out there looking to obtain a pretty sum of $150,000, this is our guide on how to successfully complete the Crown Mission 'Predator' in Warzone 2.0 DMZ Season 2.
How to Complete Crown Mission 'Predator' in DMZ
This Tier 4 Crown Mission can be a difficult one if you have not correctly prepared for it. There are 3 separate objectives that you must complete within a single deployment which can be a challenge if you attempted this by going straight into DMZ with no preparation. Therefore, the most important part of this Mission is to obtain specific Special DMZ Keys which are crucial to obtaining a large sum of money putting you at a strong advantage within the first 5 minutes of the deployment. The Keys you need to obtain are the Drifting Bag Key and the Waterlogged Bag Key. Both locations where you will use these Keys are on Ashika Island, therefore this is where you should complete the 'Predator' Mission.
The first objective is easily completed as you must enter a deployment without a weapon. All you need to do here is have empty primary and secondary slots so that you are only using your fists in the beginning of your deployment. By heading into the deployment unarmed you will have successfully completed this objective. But within this deployment you must find and extract $150,000 and kill 3 Operators on the Map.
How to Obtain $150,000
Once you have successfully obtained the Japanese Masks x3 by using the Drifting Bag Key in D2, you need to sell these valuable items at any Buy Station. This will reward you with $75,000 at the beginning of the match. Next, use the Waterlogged Bag Key in E4, within the Pool of Oganikku Farms. This will give you a total of $16,000 from this small cache. With this large sum of cash on you, you should then complete high paying Contracts that are relatively close to you on Ashika Island. But first you need to find a Weapon.
Where to Find a Weapon to Kill 3 Operators
Upon collecting a total of $91,000, you should then use the Hotel in Oganikku Farms as a fast-track means of locating a Weapon. General Assault Rifles can be found in this Building, away from the Stronghold. They will be inside classic lootable Crates scattered throughout the first and second floor of the Hotel. You should use the Hotel as your primary location to take on the 3 Operators at. We highly recommend playing this part as slowly and carefully as possible due to your holding of $91,000. Unfortunately you must play the objectives in this order as the two Bags you need to loot may have already been looted after the 10 minute mark in the deployment.
For safety, especially if you are playing this Mission solo, you should have previously exfiled with Self Revives so that you can use these in your Loadout for this specific deployment. These will provide added security in case you were knocked down by the fellow Operators on the Map. Alternatively, you can find Self Revive Kits in Hospitals/Medical Centers on the Map and inside Medical Cabinets. As the Stronghold on Oganikku Farms is known for having players in and around the named location, you should hold your position within the Hotel Rooms and learn the layout in case anyone tried to full send you in a fight. Make sure that when you take out an Operator that you loot their bodies to increase your overall cash for the second objective of the 'Predator' Mission.
Easiest Way to Get Money on Ashika Island
The best way for you to gain money on Ashika Island is to go in with a full squad. This will be the easiest method although a lot of players like to complete their Missions solo. Therefore, this guide has taken that into account. If you are playing solo or with a team, you should stick to higher paying Contracts such as Secure Nuclear Materials. Of course, if you are in a team you will get triple the amount of money as everyone gets the paycheck, but if you play strategically and safe, you will be able to build up that cash flow as a solo within the remaining time you have in your deployment. After successfully getting your 3 Operator kills, do not feel rushed or panicked to attempt to take out more Operators than you need to.
You should avoid areas such as Tsuki Castle which are filled with enemy AI, likely to take you out during the middle of your deployment. Other Contracts that are easy to complete and reward fast cash are HVT Contracts. Keep in mind however that Contracts will be taken by other Operators, so you should use a Vehicle as a means of fast-travelling around the Map to get to the highest paying Contracts in Ashika Island. When you successfully get $150,000, you need to safely exfil in order to tick off the final objective for the 'Predator' Mission. By exfiling, the Mission will be complete.
---
That was our full guide on how to complete the Crown Tier 4 Mission 'Predator' in Warzone 2.0 DMZ Season 2. Thank you for reading and we hope that this guide was helpful. For more DMZ Guides, feel free to check out our website for more content.