How to Get the Nike Cookie Earmuffs in Roblox
Get the Nike Cookie Earmuffs avatar item in Roblox.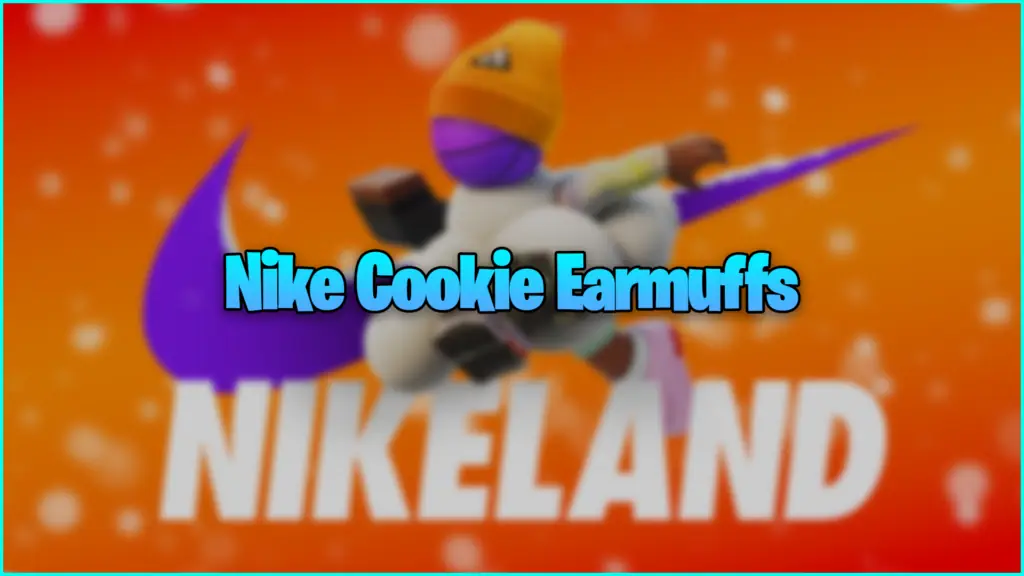 What's better than regular earmuffs? Cookie Earmuffs, of course. If you have a few minutes to hop into a game of Nikeland, you can get your own pair of Cookie Earmuffs for your avatar inventory. We love the Nikeland game for its free items. At the time of this writing, you can get a backpack, hat, and now earmuffs. Read on below to figure out how to get them.
How to get Nike Cookie Earmuffs in Roblox
Getting the Cookie Earmuffs from Nikeland is so easy even your mother can do it. All you gotta do is find Giannis Antetokounmpo and talk to him. What is a Giannis Antetokounmpo, you might ask? Well, he's an NBA player for the Milwaukee Bucks, and Nike has digitized him and added him as an NPC in their game. Pretty cool if you ask us. Here are the steps to find him in Nikeland.
First, we need to launch Nikeland in Roblox.
Next, hit Teleport and then Lobby
Once you Teleport to the lobby turn around and find Giannis Antetokounmpo

He is standing in front of the big frozen lake.

Talk to Giannis, and he will award you the Cookie Earmuffs.
Once you collect the Earmuffs, they may not be immediately available in your inventory. It's ok, don't freak out. Roblox inventory items can take up to an hour sometimes to appear. So sit tight, and you should see your new avatar item soon.
Besides getting some free avatar gear, you can also check out our list of Nikeland codes to get yourselves decked out in all sorts of cool cosmetics and even earn some in-game gold medal currency.
We're sure the Cookie Earmuffs won't be Nike's last avatar items add into Nikeland. We look forward to their future game updates and any sweet items they add.