Forza Horizon 5 Best Cars For Road Racing in Each Class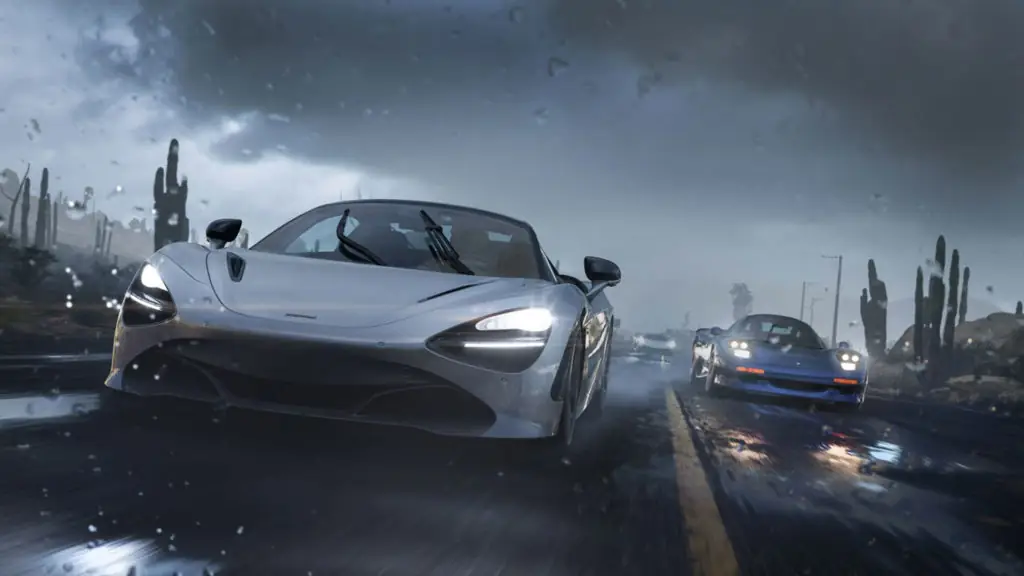 If you're looking to dominate in some online road races, you might be wondering what the best in class cars are in Forza Horizon 5. We're here to take a look at what we believe to be the best cars for road racing in Forza Horizon 5 for every class, from D-class all the way up to X-class, and everything inbetween.
There are a few things to consider when it comes to determining which cars are the best in Forza Horizon 5. You'll want that speed on the straights, but you'll also want some responsive braking and tight control around the corners. Remember, this list is for the best cars in each class for road racing.
Forza Horizon 5 Best in Class Cars for Road Racing
Here are the best cars in Forza Horizon 5 (FH5) for road racing in each class:
X-Class: Lamborghini Sesto Elemento Forza Edition
S2-Class: Aston Martin Vulcan AMR Pro
S1-Class: 2005 Ford GT
A-Class: HotWheels Bone Shaker
B-Class: Shelby Cobra Daytona
C-Class: Mitsubishi Eclipse GSX
D-Class: Mazda MX5 Miata '94
Lamborghini Sesto Elemento Forza Edition
One of the best racecars in Forza Horizon 5 is no doubt the Sesto Elemento Forza Edition. It has an incredible top speed and excels in both corners and straights. Here's the X-Class Lamborghini Sesto Elemento Forza Edition Tune Share Code: 347 946 424 (courtesy of Don Joewon Song on YouTube).
Aston Martin Vulcan AMR Pro
The Vulcan AMR Pro has some excellent acceleration, corner handling, and an impressive top speed to boot. These factors all contribute to making it perhaps the best S2-Class racecar in Forza Horizon 5. Aston Martin Vulcan AMR Pro Tune Share Code: 118 076 787 (courtesy of Shadow Racing on YouTube).
2005 Ford GT
The Ford GT '05 shines on corners with its good traction and handling. When it comes to straightaways, well, your opponents will be left in the dust, to put it frankly. A good 2005 Ford GT Tune Share Code is 183 794 828 (courtesy of Shadow Racing on YouTube).
HotWheels Bone Shaker
The HotWheels Bone Shaker is somewhat of a meme car, as it was banned for online racing in Forza Horizon 4 due to being too overpowered. Well, it's back, and it's pretty much just as broken. Its massive wheels give it some traction that other cars can't contend with, and its power is also unparalleled in the A-class. That's not to say a skilled player can't beat it with the right tune, though. A solid HotWheel Bone Shaker Tune Share Code is 101 100 147 (courtesy of Shadow Racing on YouTube).
Shelby Cobra Daytona
The Shelby Cobra Daytona is a car that can really show off on the straightaways. With the right tune, you can hit over 235mph in a B-class car, which is kind of absurd. It's also a car that will take some getting used to, though, particularly around those corners.
Mitsubishi Eclipse GSX
The Eclipse is an easy car to drive and performs well all-around, whether its corners or straightaways. A high top speed easily makes it a contender for the best C-class car of the pack.
1994 Mazda MX5 Miata
The lightweight MX5 Miata is a good beginner car, as it is great at taking corners. It's also not too shabby on those straightaways compared to similar cars in its class. A lot of racers like to go with this one for drift builds, as well, so you can find plenty of those out there to switch it up a bit.