Dog Piece codes – free Gems (February 2023)
Get the latest Dog Piece codes from our up-to-date list and claim free Gems and other in-game rewards for this Roblox game.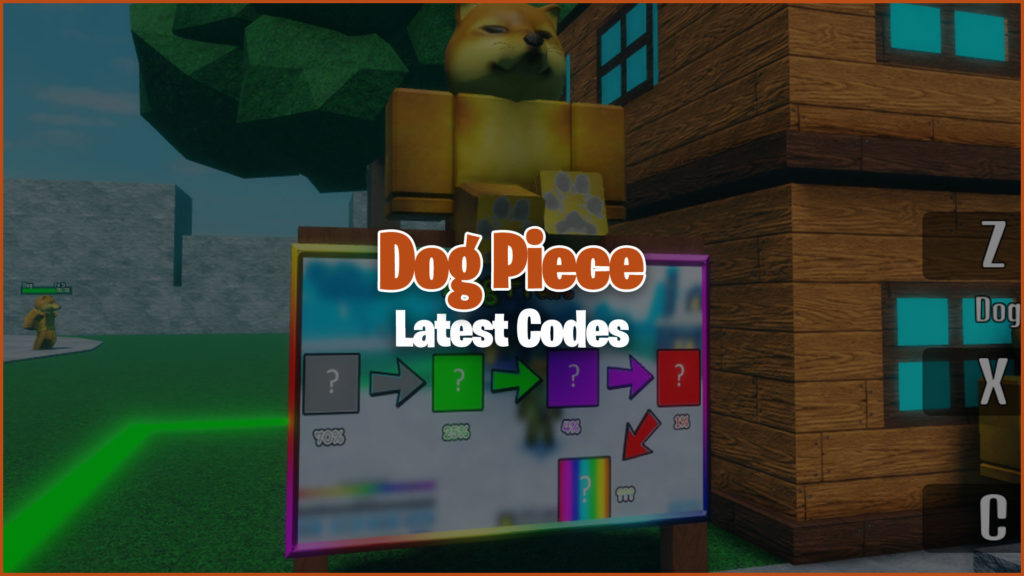 Dog Piece is an experience developed by drybones223 for the Roblox platform. In this One Piece-inspired game, players can purchase and acquire Dog Fruits to unlock powerful abilities. Use these abilities to defeat enemies, unlock new worlds, and level up to become more powerful. You can use these Dog Piece codes to gain some extra in-game boosts and rewards.
Dog Piece codes are a free and easy way to get free gems and other exclusive rewards. Codes expire quickly, so you can bookmark this page by pressing CTRL+D and then check back regularly for new ones. The developers tend to release codes during major updates and milestones.
All Dog Piece codes
Dog2000DisMember – Redeem code for 20,000 Gems
Dog100KVisits – Redeem code for 10,000 Gems
DogGemNew – Redeem code for 3,000 Gems
FixData – Redeem code for 5,000 Gems
DogHalloween – Redeem code for 5,000 Gems
How to redeem Dog Piece codes
To redeem codes in Dog Piece, follow these steps:
Launch Dog Piece on Roblox.
Look for the code button on the bottom of the screen.
Enter a code into the code redemption box.
Press the confirm button.
Enjoy your in-game rewards.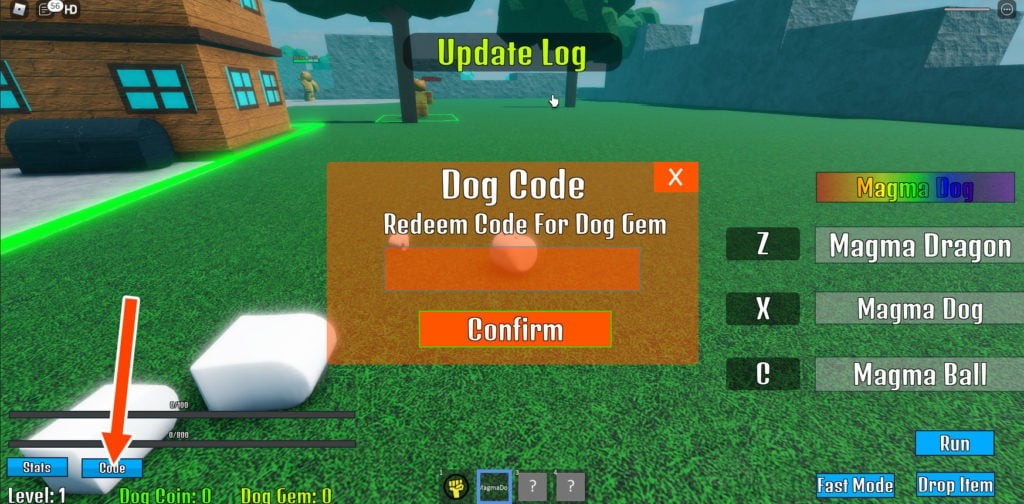 We recommend copying and pasting the codes directly from our list above. You may also want to check that there are no extra spaces at the end of each code. After redeeming the code, you will automatically receive the corresponding reward.
How to get more codes for Dog Piece
You can join the official Dog Piece Discord server and follow the Star DemonZ YouTube channel to get more codes from Dog Piece. The developers will occasionally release new codes at those locations. You can also follow our code wiki to stay up-to-date with any new codes and giveaways.
Dog Piece Game Description
🐶Welcome To Dog Piece!🐶

Controls:

Dog Sky Jump: Spacebar
Dog Dash: Q
Action Bar: 1-4
Abilities: Z, X, C

Dog Level Cap: 450
Dog Fruits Random Cost: 2.5M Dog Coins / 25K Gems
Secret Dog Random Cost: 50K Gems

Common: GumDog
Uncommon: FlameDog
Rare: MagmaDog
Legendary: SansDog
Rainbow: DogDF

You can get candy from NPC and Bosses in Halloween Dog Island.

2X Dog Coins and 2X Dog EXP only 10 Robux!
Explore other experiences on our Roblox game codes page to find your favorites. Check out our Roblox promo codes page for new outfits and other freebies for your in-game avatar.