Demon Slayer RPG Codes (September 2021)
The most up-to-date list of Demon Slayer RPG 2 codes on the internet.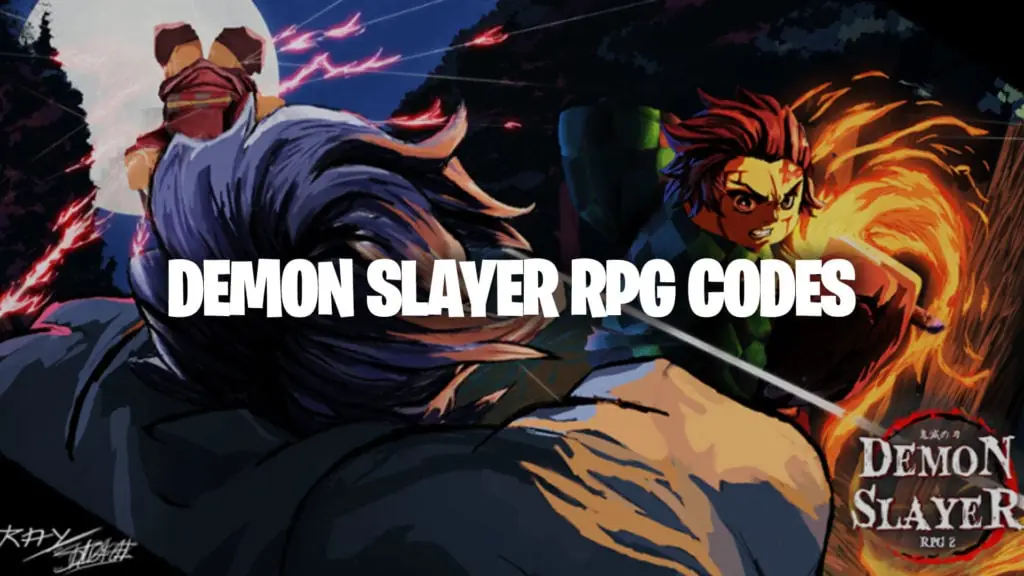 Demon Slayer RPG is an experience developed by Shounen Studio for the Roblox platform. It is one of the most successful games based on the famous shonen property, Demon Slayer. The developers have done a great job with the UI, animations, and the overall game in general. They even release Demon Slayer RPG codes for the community to use if they want some free in-game items, perks, and resets.
Demon Slayer RPG codes are a great way to get some free in-game items and resets if you want to change up your character's race, Breathing, Demon Art, or Nichirin. The developers release new codes during major updates, milestones, and randomly throughout the year. You can bookmark our page and check back regularly for fresh codes and updates. Remember, codes only work for a while, so make sure to act quickly and use them when available.
If you enjoy Roblox anime games, you can check out our guides and lists for related games like Anime Fighters codes, Shindo codes, and Anime Mania codes. We have a lot more content available in our Roblox section for you to browse.
Demon Slayer RPG codes
!75milRaceReset – Race Reset
!75milDemonArtReset – Demon Art Reset
!75milBreathingReset – Breathing Style Reset
!75milNichirinColorReset – Nichirin Color Reset
!75milEXPBoost– EXP Boost 1 Hour
!OneYearAnniversaryRaceReset – Race Reset
!OneYearAnniversaryDemonArtReset – Demon Art Reset
!OneYearAnniversaryBreathingReset – Breathing Reset
!OneYearAnniversaryNichirinColorReset – Nichirin Color Reset
Get more codes for your favorite games through our Roblox game codes list.
How to redeem codes for Demon Slayer RPG
To redeem codes in Demon Slayer RPG 2, you can follow these steps:
Launch Demon Slayer RPG 2
Enter into the game and open your chat by pressing enter
Paste in the code exactly as shown above
Press enter to type the code in the chat
Enjoy your free item, perk, or reset
Demon Slayer RPG FAQ
How to use codes in Demon Slayer RPG?
To enter codes into Demon Slayer RPG, you can copy and paste any of the codes above into the chat. Press enter when you are done, and the code will activate. Unlike other games, there is no dedicated codes button or window in Demon Slayer RPG.
Where can I get more Demon Slayer RPG codes?
You can get codes on the official Shounen Studio Discord server. The developers post all updates and new codes in that location. You can also bookmark out Demon Slayer RPG codes wiki for the latest updates. We will always have the most recent working codes the moment they release.
Explore other experiences on our Roblox game codes page to find your favorites. Check out our Roblox promo codes page for new outfits and other freebies for your in-game avatar.