Dead Cells DLC 'Fatal Flaws' Launches on January 26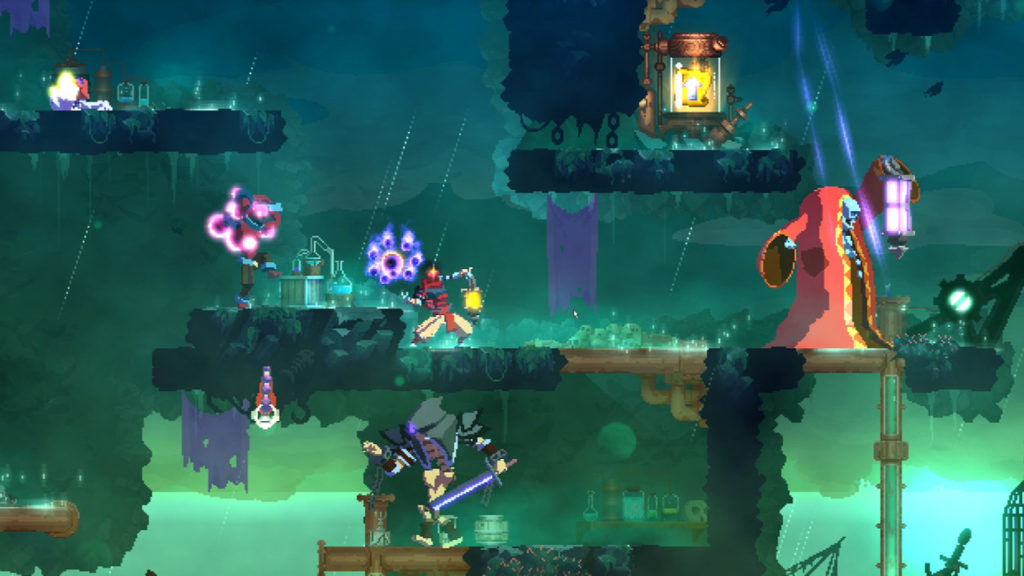 Motion Twin and Evil Empire reveal the first in-depth trailer for the upcoming Fatal Falls DLC for Dead Cells. The Fatal Falls DLC releases on January 26 for $4.99 / €4,99 on PC and consoles. Players can look forward to some new enemies, weapons, and two fresh new biomes.
Fatal Falls is the 22nd major update for the roguelike action platformer game and the second paid DLC since its early access debut in 2017. The developers are taking preorders in a new bundle, slashing prices across all platforms beginning in late January. Check your preferred platform starting on January 26 for details on the 10+ day discount period.
Nintendo Switch gamers can already pick up the new Dead Cells: The Fatal Seed Bundle for 33% off, or $19.99 / €19,99. Starting on January 26, the bundle goes on sale for all platforms until around mid-February. Bundle content features all previous game updates and two paid DLCs, including The Bad Seed and Fatal Falls.
50% off the base Dead Cells game ($12.49/12,49€)
33% off Dead Cells: The Fatal Seed Bundle ($19.99/19,99€)
30% off The Bad Seed DLC ($3.49/3,49€)
Dead Cells DLC 'Fatal Flaws' Details
There's lots of new content to explore in the new Fatal Flaws DLC, including new biomes, enemies, bosses, and weapons.
Two new biomes are The Fractured Shrines and The Undying Shores, which parallel Stilt Village, Clock Tower, and Time Keeper to spice up your mid-game runs. A new boss, known as The Scarecrow, also makes a debut in the DLC. Look out for new homicidal pet swords and slightly psychotic enemies like Myopic Crow, Clumsy Swordsman, and Compulsive Gravedigger.
And what's an update without new weapons? Fatal Falls' new flying maniacal sword is designed to bring Brutality players a real counterpart to the Great Owl and Mushroom Boi. Scythes have also been added, and they are attracted to enemies and will follow you around a bit. Seven new weapons in total have arrived:
Lightning Rods
Ferryman's Lantern
Scarecrow's Sickles
Iron Staff
Snake Fangs
Serenade
Cocoon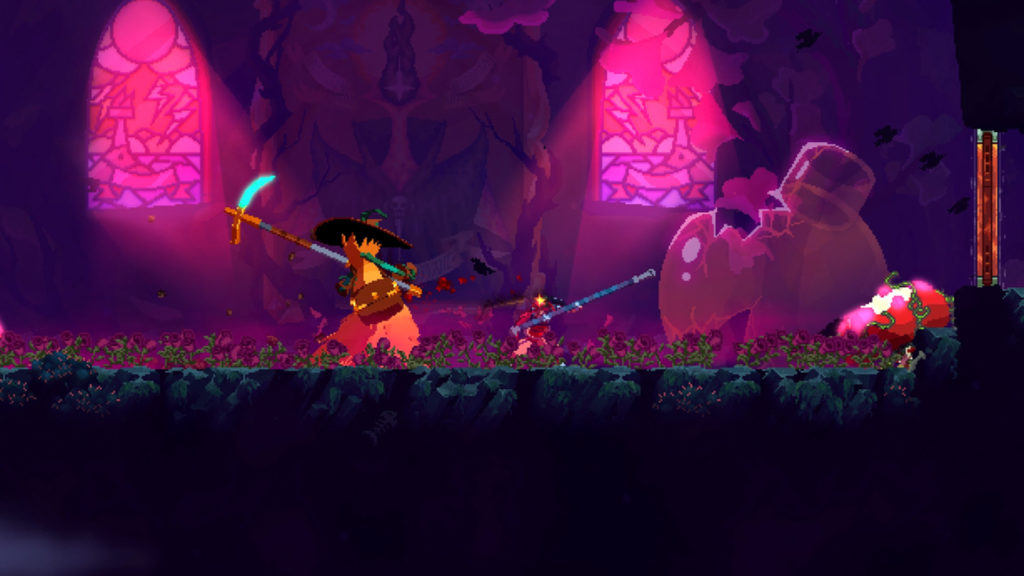 Each weapon helps you navigate different areas of the new biomes. You can also look good exploring, because ten new outfits are available in the update, as well.
Previous Dead Cells updates brought six new mobs, system changes, a backpack, new biomes, new enemies, and lots of weaponry. Update 21, entitled the Malaise Update, changes the way late-game mechanics work. The update hits consoles sometime in February and is currently available on PC. You can view the official patch notes here.
Follow Motion Twin on Twitter for updates. PC players can follow the Dead Cells Fatal Falls Steam page to stay up-to-date.