Can You Play More Than One Wordle?
It used to be that you could only play Wordle once, is this still the case?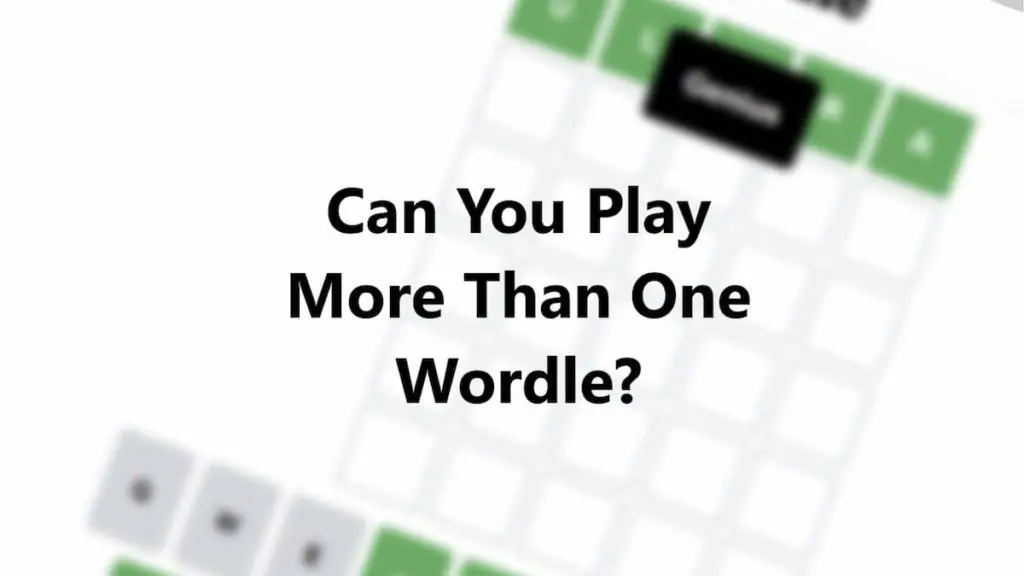 It's no secret that Wordle has emerged as one of the most exciting word games out there. In just six guesses, you're tasked with finding a five-letter word before advancing to the next round and comparing your results with friends.
Whether it be just for fun or bragging rights, it's no wonder why so many people have taken to the popular brain-stimulating game.
Although, despite being a viral sensation, Wordle only offered users one puzzle per day for the longest time. Which has led many to wonder if it is possible to play more than one Wordle now that the web-based word game has been out for nearly eight months.
Here is everything you need to know about whether or not you can play more than one Wordle.
Can You Play More Than One Wordle?
Is there only one Wordle a day?
Wordle is such a fascinating game because it's so quick and challenging, but not to the point where you want to throw your phone halfway across the room. Essentially, it offers just enough of a challenge to keep you intrigued but not to the point of utter frustration.
The problem is that Wordle used to only allow users the ability to play once per day. That means that even if you mess up, you would have to wait 24 hours before playing again.
Where can I play Wordle more than once?
While this annoyed many people for months, a solution was discovered at the beginning of the year by a fourth-year doctoral student in Computational Biology and Bioinformatics at Duke University, Devang Thakkar.
Thakkar is the designer responsible for launching the Wordle Archive. It is basically a site that features all of the previous Wordles that have been shared by others in order to assist people in solving some of the more complex word puzzles.
In Thakker's tweet posted on January 9th, 2022, he described it as a "Remembrance of Wordles Past". He also noted the reasoning for why and how he went about creating the Wordle Archive. "I, like a lot of people on this website, love my daily Wordles. But if you forget to do one, there is no way to go back to it. So, I decided to make one," he wrote.
How does Wordle Archive work?
As you can imagine, people from across the internet are ecstatic over the development. It's currently the only way to play more than one Wordle.
The obvious perk of the Wordle Archive is that it looks and feels exactly like Wordle. It makes it an easy transition for both experienced players and newcomers alike. Upon entering the page you will notice the same layout that would appear on the Wordle application. An additional five buttons across the top – "First", "Previous", "Choose", "Next", and "Last" – allow you to navigate the site.
After promising to add one new Wordle every day, there are currently hundreds of Wordles available in the Wordle Archive.