Call of Duty Modern Warfare and Warzone Patch Notes for May 18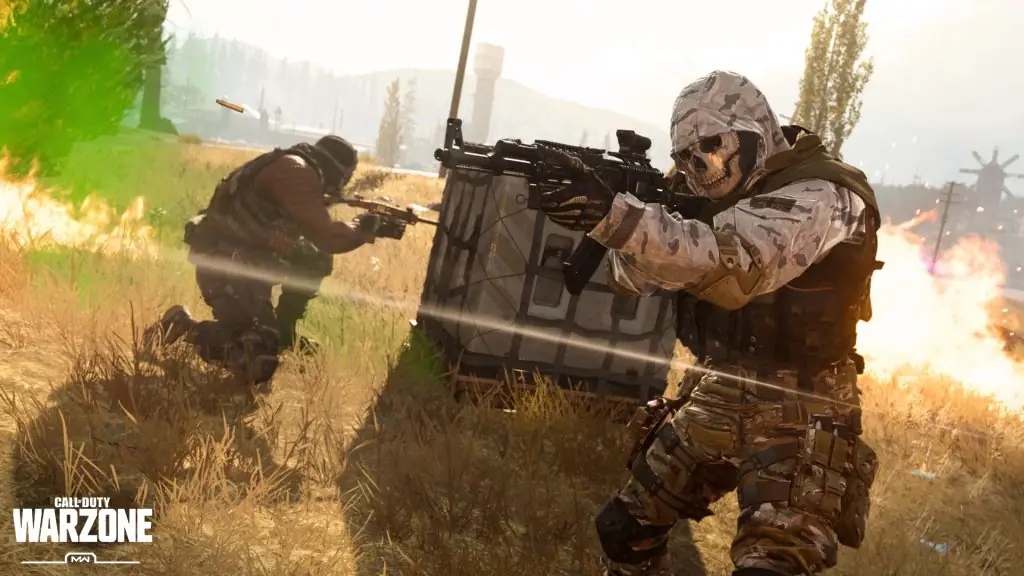 This upcoming week for Call of Duty Modern Warfare and Warzone is set to be a big one. The May 18 update is rolling out, and we have a list of exciting new changes to look forward to. It will be the final big update of this season, with the new season just around the corner. Let's take a look at the Call of Duty Modern Warfare and Warzone patch notes for May 18.
Call of Duty Warzone Patch Notes May 18
We have some good intel from Activision about what to expect in the upcoming update. Expect a new multiplayer map, Hardhat, and a new Gunfight battleground Aisle 9 for Modern Warfare.
Warzone is getting Blood Money Quads back, and players can also pick up a brand new Ghost skin in the Store.
Modern Warfare Multiplayer Changes May 18
A new multiplayer map, Hardhat, is available on its own endless playlist. The map was first in MW3, and is a CQC map with lots of action and hectic combat. There are some longer lanes now, so the map has been retouched a bit for a better experience.
Aisle 9 is the latest Gunfight map which is now available in its own playlist as well. The title is 'Clean Up on Aisle 9', and is a 3v3 playlist with TDM, Kill Confirmed, Grind, and Domination. It's also playable in the Gunfight map rotation.
CoD Warzone Changes May 18
Blood Money quads is making a comeback to Verdansk. Add one more player to your squad and start collecting those fat stacks of cash while taking out the opposition.
Next, a big change to Gulag weapons and a brand new item are coming. Players can find SMGs and ARs in the Gulag now. You still get a pistol or shotgun but expect these new classes as well. New weapons include AK-47, M13, Kilo 141, Ram-7, Striker 45, and more.
Armor Box is a brand new item in Warzone, which is comparable to the Munitions Box but for armor. Stock up on some fresh Armor Plates from the Armor Boxes. Acquire the new item through Supply Boxes or at Buy Stations.
A new LTM Classic Battle Royale is coming to the game as well. This CoD BR mode features no Buy Stations, Contracts, or Gulag. It's a straight-up survival of the fittest with the last team standing taking the crown.
Ghost Pack Contingency
The Ghost Pack Contingency bundle is coming this week to Modern Warfare and Warzone which will feature two brand new weapon blueprints.
Legendary Assault Rifle
New Ghost Skin
10 Ghostly Items