Blood Bowl 3 Release Date and Details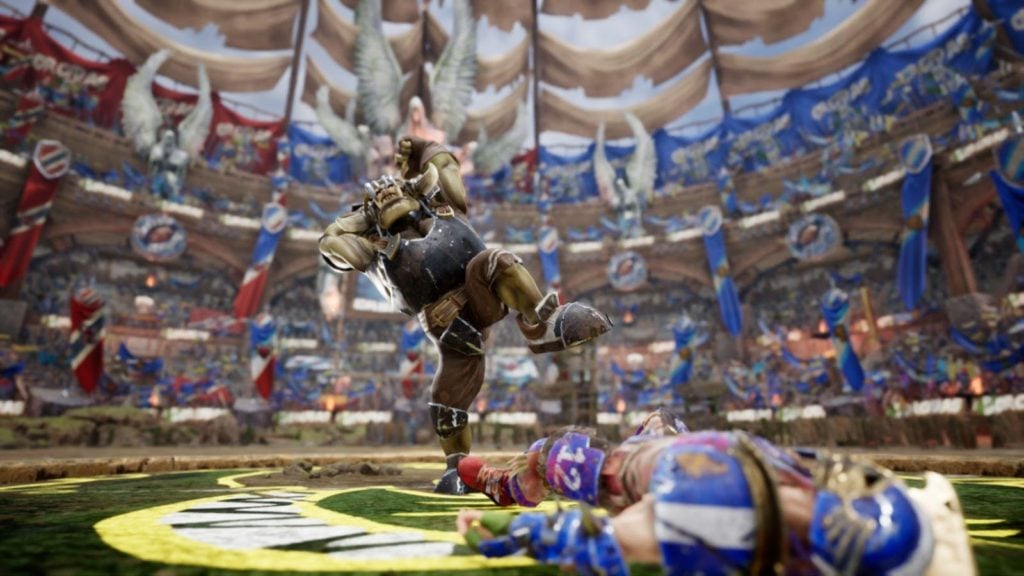 Blood Bowl 3 is a unique turn-based fantasy sports video game developed by Cyanide Studios and published by Nacon. It's also the sequel to the 2015 game, Blood Bowl 2, both of which are based on the Blood Bowl board game. Blood Bowl 3's distinct blend of strategy, sports, and violence make it one of the more exciting games in recent memory. Not to mention the fact that players will get to experience the game on next-gen consoles for the first time in the franchise's storied history.
Unfortunately, Blood Bowl 3's release date has seen several delays and has been pushed back well beyond its initial launch window. So, fans are eager to discover when the game will actually be released. Here's everything you need to know on the official release date for Blood Bowl 3.
What is the Blood Bowl 3 release date?
Blood Bowl 3 is expected to launch before the end of 2022. The exact release date is still to be announced by Nacon Connect.
Blood Bowl 3 had initially intended to drop in August of 2021. However, at the annual Nacon Connect showcase event in July 2021, the studio announced its plans to push the release date back to February 2022. Unfortunately, this wasn't the first time the game would be delayed because just months later, Nacon revealed that the game would be pushed back once again.
Following the showcase event and a closed beta session that ran between June 3-13, Blood Bowl 3 was set to have an early access release in September 2021. But in November, they announced an 'indefinite delay' for both the early access release and the official February 2022 release date. The game's publisher, Nacon, even released an official statement regarding the delay:
"The pandemic has impacted production times, and these new dates will allow our development teams to give their fans polished games without compromising on our quality targets."
Due to the COVID-19 pandemic being the driving force behind the delay, the studio is looking to release Blood Bowl 3 'later in 2022.' They also revealed in January 2022 that Blood Bowl 3 would no longer have an early access release as initially planned and would instead run another closed beta session at the end of January. The closed beta will only be available to players who registered for the June 2021 beta session.
Blood Bowl 3 will feature 12 playable races upon release, including Black Orcs, Chaos Chosen, Chaos Renegades, Imperial Nobility, Dark Elfs, Dwarfs, Elven Union, Humans, Nurgle, Old World Alliance, Orcs, and Skaven. The game is also expected to have both single-player and multiplayer game modes and be available for all consoles.
The game will have a new story campaign for players to experience, in which players will need to lead their teams through a new Blood Bowl event called 'Clash of Sponsors,' where they will have to battle their way through six fierce teams to reach the top. Even though it might be a while before we can get our hands on Blood Bowl 3, it feels pretty safe to assume that it will be well worth the wait.