Best Young Wingers in FIFA 22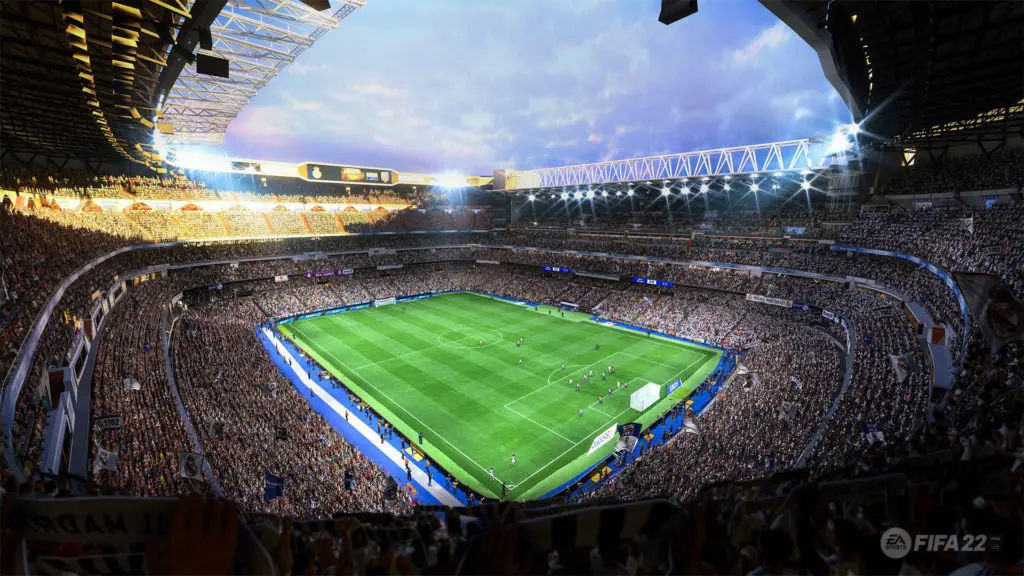 Wingers are easily one of the most vital positions on your team, as they allow you to further expand up the pitch and enable attackers (or LB/RBs) to get behind the opposing defense. The primary focus of a winger is to create space along the outside, running directly at the opponent's defense before crossing the ball into the box for the attacker to finish the play.
With so much importance placed on the shoulders of the winger and so many tremendous young players spread out across various leagues, having a good idea of which young wingers to target is one of the best ways to set your team up for success now and in the future. In the following guide, we're going to look at the best young wingers you should be targeting in FIFA 22.
Best Young Wingers in FIFA 22
While there are a number of exceptional RW and LW players in the world, the best way to build your team from the ground up is by focusing on younger players first, or 'Wonderkids.' To be labeled as one of these 'Wonderkids,' the player will need to be 21-years-old, carry an OVR greater than 80, and have a minimum potential rating of 83. Here are the best young left wingers and right wingers in FIFA 22:
Left Wingers (LW)
Ansu Fati (76) – Potential OVR = 90 – FC Barcelona/Spain
Vinicius Jr. (80) – Potential OVR = 90 – Real Madrid/Brazil
Gabriel Martinelli (76) – Potential OVR = 88 – Arsenal/Brazil
Christos Tzolis (74) – Potential OVR = 87 – Norwich City/Greece
Mikkel Damsgaard (77) – Potential OVR = 87 – Sampdoria/Denmark
Nico Melamed (74) – Potential OVR = 86 – RCD Espanyol/Spain
Bryan Gil (76) – Potential OVR = 86 – Tottenham Hotspur/Spain
Talles Magno (67) – Potential OVR = 85 – New York City FC/Brazil
Stipe Biuk (68) – Potential OVR = 85 – Hajduk Split/Croatia
Octavian Popescu (70) – Potential OVR = 85 – FCSB/Romania
Charles De Ketelaere (75) – Potential OVR = 85 – Club Brugge KV/Belgium
Pedro Neto (78) – Potential OVR = 85 – Wolverhampton Wanderers/Portugal
Jayden Braaf (64) – Potential OVR = 84 – Manchester City/Netherlands
Franco Orozco (65) – Potential OVR = 84 – Club Atletico Lanus/Argentina
Morgan Rogers (66) – Potential OVR = 84 – Bournemouth/England
Right Wingers (RW)
Jadon Sancho (87) – Potential OVR = 91 – Manchester United/England
Ferran Torres (82) – Potential OVR = 90 – Manchester City/Spain
Mason Greenwood (78) – Potential OVR = 89 – Manchester United/England
Dejan Kulusevski (81) – Potential OVR = 89 – Piemonte Calcio/Sweden
Rayan Cherki (73) – Potential OVR = 88 – Olympique Lyonnais/France
Takefusa Kubo (75) – Potential OVR = 88 – RCD Mallorca/Japan
Noni Madueke (77) – Potential OVR = PSV Eindhoven/England
Jeremy Doku (77) – Potential OVR = Stade Rennais/Belgium
Antony (79) – Potential OVR = 88 – Ajax/Brazil
Rodrygo (79) – Potential OVR = 88 – Real Madrid/Brazil
Bukayo Saka (80) – Potential OVR = 88 – Arsenal/England
Kayky (66) – Potential OVR = 87 – Manchester City/Brazil
Harvey Elliot (73) – Potential OVR = 87 – Liverpool/England
Callum Hudson-Odoi (77) – Potential OVR = 87 – Chelsea/England
Francisco Conceicao (70) – Potential OVR = 86 – FC Porto/Portugal