Best teams to play for in NBA 2K22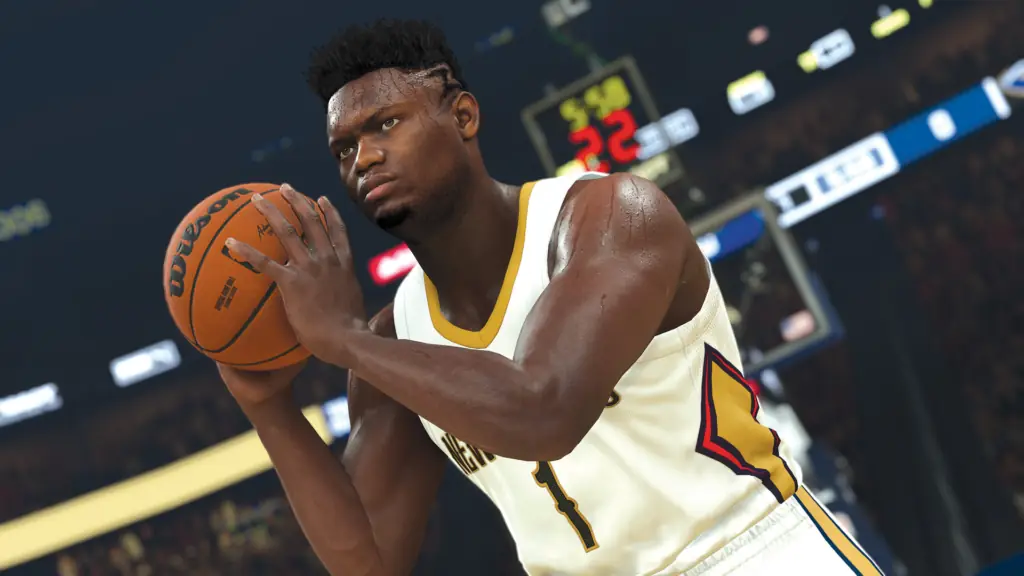 If you've made it this far, you probably already have your hands on NBA 2K22 and might be thinking, "what are the best teams to play for in NBA 2K22?" Even though much of your decision will depend on personal preference and style of play, some teams will certainly make playing the game far more rewarding than others.
We will be looking at the five best teams to play for in NBA 2K22 and give a rundown on each of them. That way, you will have some decent options laid out before you, depending on which position you want to play.
Best teams to play for in NBA 2K22
When it comes to choosing a team to play for in NBA 2K22 MyCareer, the goal will be to gain as many badges as you can in as little time as possible. You can easily choose to go with the worst team and try your best to build them up into perennial contenders. However, that will probably take you a lot longer to level up and get badges, especially if you're losing. So, you're definitely going to want to choose the right team to start your NBA 2K22 MyCareer.
Point Guard – New Orleans Pelicans
Even while they did just bring in Charlotte's Devonte Graham, and still have players like Alexander-Walker and Tomas Satoransky on the roster. They lost both Lonzo Ball and Eric Bledsoe last season, and remain without a bonafide starting point guard. With Zion catching alley-oops, Ingram draining buckets from deep, and Valanciunas cleaning up the interior. You'll undoubtedly have countless scoring options to help you pad the stats.
Shooting Guard – Los Angeles Lakers
Spearheaded by the 'Big Three' of Russell Westbrook, Anthony Davis, and LeBron James, the only thing missing from this championship contender is a reliable starting shooting guard.
Not only would you create a deadly backcourt tandem with 'Brodie', but you'd also have a pretty big safety net with AD and 'G.O.A.T.' James alongside you as well. Los Angeles is 100% the best destination for shooting guards to succeed in NBA 2K22 MyPlayer.
Small Forward – Atlanta Hawks
The Hawks already have their lead-man, Trae Young, as well as a deadly frontcourt of John Collins and Clint Capela, and some solid scoring options in Bogdanovic, Huerter and Hunter. However, as deep as this team is on the wing, they still don't have a consistent, 'All-Star-caliber' Small Forward who can go toe-to-toe with the best in the game. So, you could be that man. Plus, this team's already so stacked that, with your help, Atlanta would more than likely contend for an NBA championship immediately.
Power Forward – Phoenix Suns
Not only is Phoenix coming off an impressive season that was nearly capped off with an NBA championship, but they somehow managed to retain all of their starters as well. With CP3, Devin Booker, Mikal Bridges, and DeAndre Ayton already cemented in their roles, the team is one quality forward away from winning it all. Not only could you easily slide into the starting lineup, with little competition in your path, but the team would become immediate title contenders. The Chicago Bulls would also be another good fit here.
Center – Golden State Warriors
With Steph Curry coming off an MVP season, and Klay Thompson finally making his storied return, on top of the solidified roles of Draymond Green and Andrew Wiggins within the starting lineup. The only thing missing from this team is a center who can take over in the paint. With a surrounding cast like this, you should have no problem getting every rebound, stopping every play, and even knocking down the odd three every now and then. Golden State is the perfect spot for centers in NBA 2K22 MyPlayer.
Make sure to check out our NBA 2K22 locker codes if you want to take advantage of some in-game freebies and VC!