Best Team in Madden 23 Mobile
You play to win the game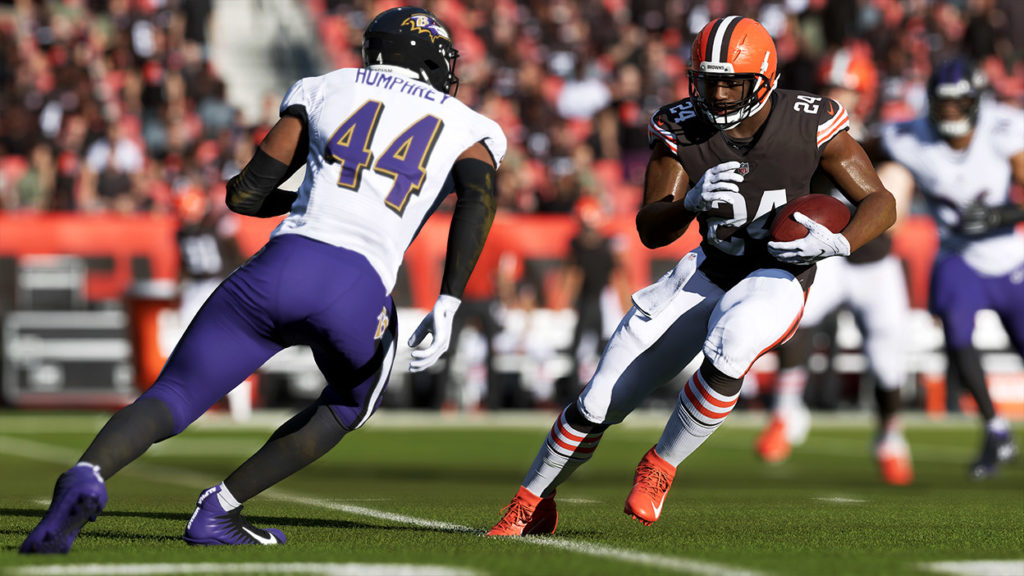 Madden 23 Mobile is the latest iteration of the accompanying mobile app for the popular Madden franchise. It offers many of the features of its console compatriot including Ultimate Team and season mode.
While teams offer different strengths and weaknesses, some are more complete than others. When you're choosing the team to proceed with, take your own play-style in account. However, there's a team that is strong nearly every aspect of the game.
Related: Madden 23 Development Traits Explained
Difference in Ratings
While the mobile version is comparable in many ways to the console version, one difference is the way in which teams overall is calculated. The stats are a bit more stripped down and mostly takes into account the best players on the team that you set for your offense, defense, and special teams. In contrast, the console version takes ever player into account. It's for the reason you can find the Eagles overall not too far from the Lions, despite the difference in great players on both sides of the ball.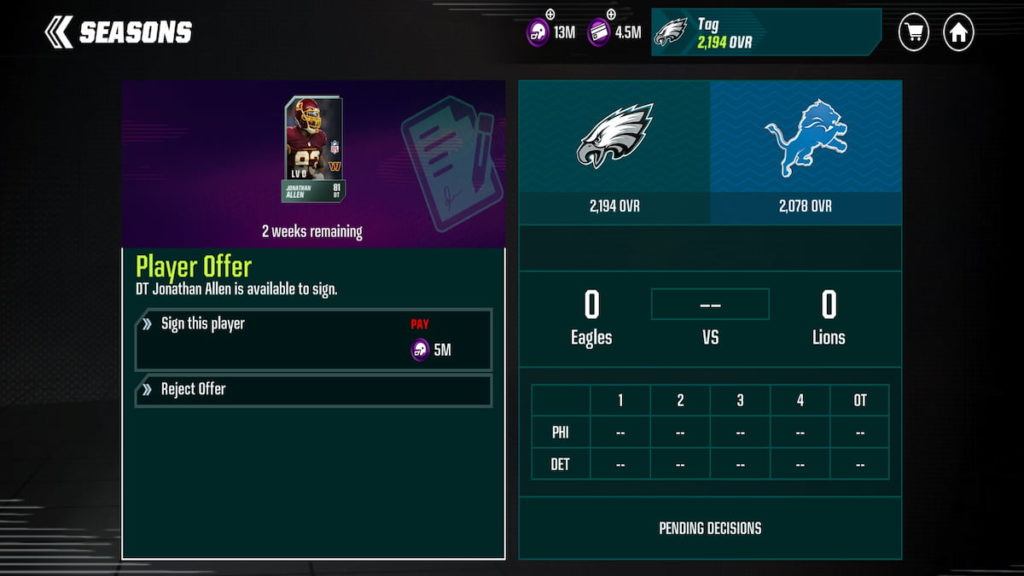 Best Madden 23 Mobile Team
The best mobile team for Madden 23 is the Tampa Bay Buccaneers. Headed by Tom Brady, the team offers a stout front seven on defense as well as stars in nearly every position on offense. Mike Evans, Chris Godwin, and Julio Jones provide a boost to the WR corps while Leonard Fournette is still one of the best RBs out there.
The biggest weaknesses are the secondary and the special teams. But, with the offensive weapons and good defensive line, it won't be much of a hindrance.