5 Letter Words Starting with CI – Wordle Guides
35 in total, now that's a nice list.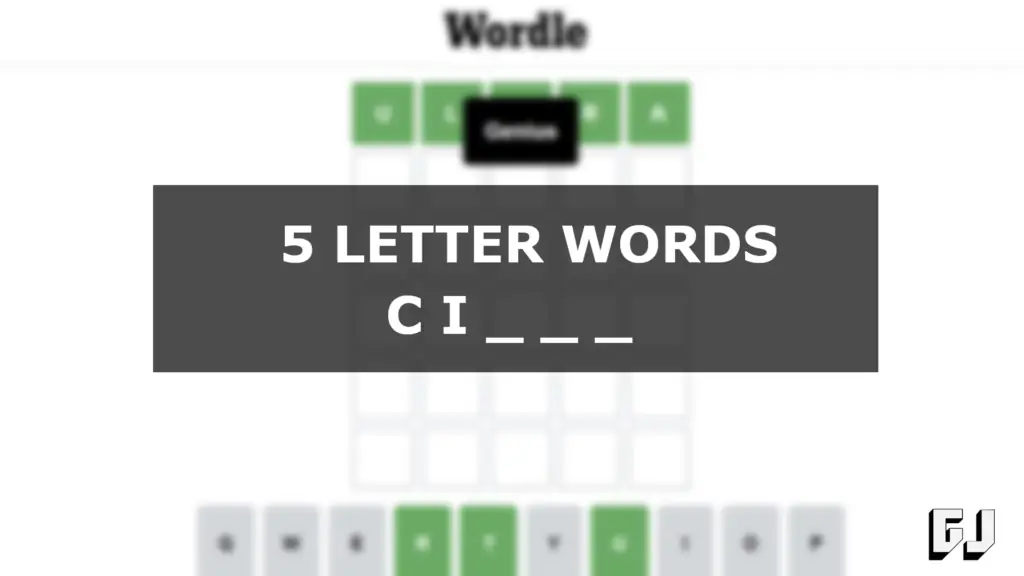 Thinking of all the possible 5 letter solutions for Wordle's ever-growing vocabulary of words to get the better of you can be a daunting task. Though Wordle is a great way to get the brain moving in the morning, sometimes it can toss some mean, obscure words your way. But you don't have to go it alone! We've come up with an extensive list of 5 letter words starting with CI to help aid you in your quest for a perfect streak.
5 Letter Words Starting with CI – Wordle Guides
Our 35-word long list is sure to have just the thing you need when it comes to taking on each of Wordle's daily puzzles. Though a great many of these words on our list are pretty common, there are a lot of words that most may not be familiar with, making this the perfect place to find them. Let's get right into what we've come up with!
cists
cites
cided
cibol
cirls
ciels
civil
cilia
civvy
cider
cimar
ciggy
civet
cippi
cital
cives
civie
cions
cires
circa
cides
cines
cisco
citer
cimex
cigar
cinqs
cills
civic
cinch
cinct
circs
cirri
cissy
cited
There you go! All of the 5 letter words starting with CI! Hopefully, this helps you solve those pesky Wordle puzzles without taking a hit to your streak. Additionally, we have daily updated Wordle resources as well as a Wordle Helper Tool to help with all of your puzzling needs. It's always best to have some extra help in those times of need.