5 Letter Words Starting with P – Wordle Guides
We have a list of 5-letter words starting with P to help you figure out today's mystery Wordle of the day.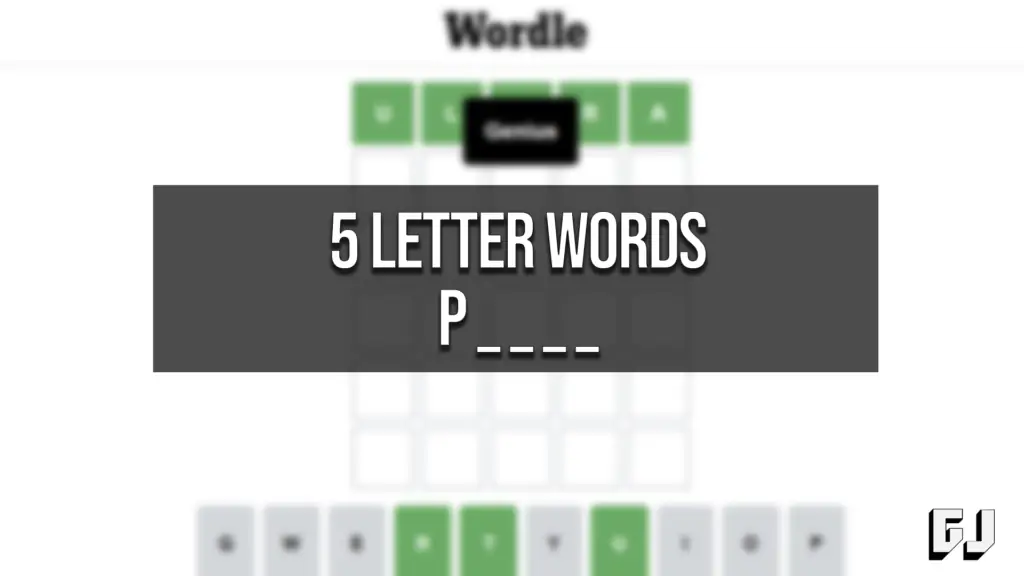 Wordle is a web-based puzzle game that is quickly growing in popularity. Figuring out the mystery word of the day is not always a simple task, though. You will inevitably stumble upon some clues that leave you wondering what to guess next. If you run out of ideas and need some help or word suggestions, we've got you covered. Below we have a full list of Wordle-compatible 5 letter words starting with P to help you out.
Words Starting With P
Below is a Wordle-compatible list of 5-letter words starting with the letter "P." The list may seem comprehensive, but you can narrow it down by eliminating words that contain incorrect letters. After getting rid of any words with the wrong letters, you will be left with a much more manageable list to work with and make an educated guess.
5 Letter Words Starting with P List
paddy
pagan
paint
paler
palsy
panel
panic
pansy
papal
paper
parer
parka
parry
parse
party
pasta
paste
pasty
patch
patio
patsy
patty
pause
payee
payer
peace
peach
pearl
pecan
pedal
penal
pence
penne
penny
perch
peril
perky
pesky
pesto
petal
petty
phase
phone
phony
photo
piano
picky
piece
piety
piggy
pilot
pinch
piney
pinky
pinto
piper
pique
pitch
pithy
pivot
pixel
pixie
pizza
place
plaid
plain
plait
plane
plank
plant
plate
plaza
plead
pleat
plied
plier
pluck
plumb
plume
plump
plunk
plush
poesy
point
poise
poker
polar
polka
polyp
pooch
poppy
porch
poser
posit
posse
pouch
pound
pouty
power
prank
prawn
preen
press
price
prick
pride
pried
prime
primo
print
prior
prism
privy
prize
probe
prone
prong
proof
prose
proud
prove
prowl
proxy
prude
prune
psalm
pubic
pudgy
puffy
pulpy
pulse
punch
pupal
pupil
puppy
puree
purer
purge
purse
pushy
putty
pygmy
That's our complete list of 5-letter words that start with P. You might be able to get some ideas from these words that will help you figure out today's word if you are stuck. For more help with any other aspect of this game, you can simply visit our Wordle section for additional word lists, clues, and guides.