Roblox One Punch Man Codes (September 2021)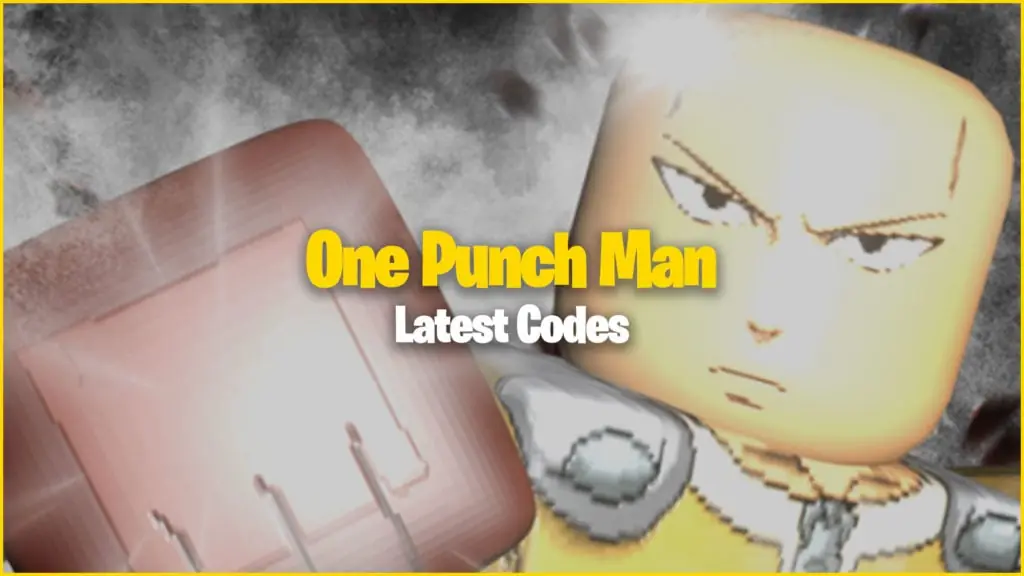 One Punch Man, or OPM: Saitamania, is the name of a Roblox experience developed by CL Game Studio. It is also the name of a popular anime series, where the game gets its inspiration. Players can spin to become a class with unique abilities and earn the respect of the heroes association by completing quests and proving their worth as a superhero. You can use these One Punch Man codes to gain some in-game boosts, spins, and other extra stuff to help you get started.
Roblox One Punch Man codes are the best way to earn free in-game boosts. These generally provide things like EXP, Money, Strength, and Stamina boosts. You can also sometimes get stat resets and bonus money. Bookmark this page by pressing CTRL+D, and check back every day for the latest codes.
One Punch Man codes
E2MHL – Redeem code for XP, Coins, and Strength Boosts
yVXUs – Redeem code for 6 Spins and Agility Boost
KEgVL – Redeem code for 6 minutes of Strength Boost
BBR8l – Redeem code for 20 spins and 5 minutes of Agility, Coins, and Strength Boost
GHuiT – Redeem code for 3 minutes of Agility and EXP Boost
YFtmS – Redeem code for 20 Spins and 1 minute of Agility Boost
la0M3 – Redeem code for 7 spins and Agility, Strength, and Coins Boost
UPDATE[3]_STATSRESET – Redeem code to reset your stats
UPDATE[3] – Redeem code for 200 Spins, and 90 minutes of Coin, Strength, Agility, and EXP Boost
1MCODE – Redeem code for 200 Spins, and 90 minutes of Coin, Strength, Agility, and EXP Boost
Get more codes for your favorite games through our Roblox game codes list.
How to redeem codes in Roblox One Punch Man
To redeem codes in One Punch Man Saitamania, launch the game and look for the arrow on the right side of the screen. Mouse over the arrow to get more options, and then click on the Twitter icon. A code redemption box will pop up with an area to enter working codes. Enter any working code and press the "USE CODE!" button. Your rewards will automatically activate and be applied to your character.
Where to get more codes in One Punch Man for Roblox
Roblox One Punch Man is unique in that all of the codes are posted in-game at the Heroes Association building. Look for the whiteboard to see all the codes. It can be tedious to open and close the codes window, so we prefer to put together a list of all the codes so you can copy and paste them and know what they do before using them.
One Punch Man OTP: Saitamania Game Description
💪SAITAMANIA💪

💥Update 3: News and Releases💥
🎉6X XP on the weekend
🎉New Event
🎉New Mythic, Common, and Epic Class
🎉Console Compatibility
🎉New Secret Boss and Secret Relic
🎉New code every day in game lobby (central building "Heroes Association")

Join the CL Group for benefits and a game tag!
Join Block Game Studio for more benefits!
Premiums get 10% more farm

Developers: Luuckasy, Paida_sc, Bannn_17, MK5
Credits: Zolarc, Sombra_arcana, Limbo
Explore other experiences on our Roblox game codes page to find your favorites. Check out our Roblox promo codes page for new outfits and other freebies for your in-game avatar.